To Do List
Chapter Summaries
Clean out all English text from unofficial scanlated chapter covers
Replace all chapters with Yen Press/Amazon Kindle's titles
Struggles
Character Names - I only have Btooom volume 1 - 3 right now. Some users question one character's name. the other sites and pirated sites don't even show the legit source. I have seen the scans of the magazine that has English names typed out. It wasn't photo-shopped by unofficial scanlators. We officially got names for characters whose names never appear in the actual chapters or episodes. It was Hidemi and Akira's companions who were minor characters. I need to build some money to purchase the volumes for this Wikia.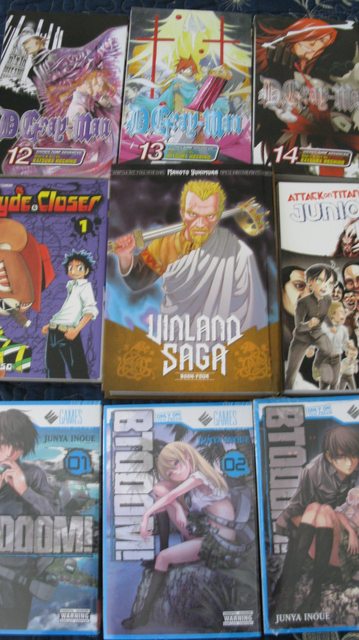 Community content is available under
CC-BY-SA
unless otherwise noted.